Real People.  Real Service.  Real Results.
We derive a tremendous amount of satisfaction from designing and building things that have a genuine purpose in the the real world.  We love to serve our clients and their customers by developing products that make a difference in the lives of fellow human beings.   Having the vision of how the end-product will be used guides us through the entire development and production life-cycle.  Whether the product is a low-cost, high-volume consumer product or a one-off productivity improvement machine – the passion and satisfaction run deep in our company culture and in our own veins.  The passion is evident in our work product and has been validated time-and-again by the very people we've designed products to serve when they purchase the products we've designed.
Get To Know Us Better
We invite you to get to know us better by reviewing our core competencies and meeting some of our team members.  Just scroll down and have a look.
A Proud Sponsor of the OpenWest open source conference.  openwest.org * utos.org
Risk Reducers
We help our clients reduce risk by anticipating and avoiding many of the product development pitfalls found in the real world.
Team Builders
We love to help people grow.  While the destination is product development, the journey is helping you build your team.
Problem Solvers
Each member of our team is passionate about solving problems.  Even in our spare time we love to do it.
Simple=Good
We believe that designs should be as simple as possible and only as complex as required. We have a long track record finding the right balance of simplicity and complexity.
Revenue Enablers
We know the importance of healthy revenue for any company. Our goal is to help your company get more revenue, more quickly.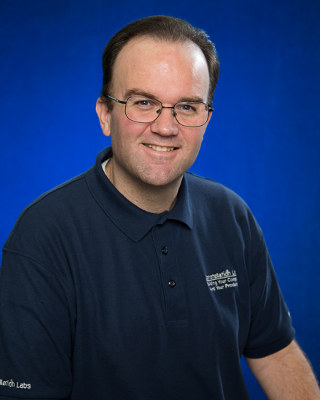 Jeremy Willden
Director
Professional Highlights:
• 20 year professional career in electronic design and development, deep experience in
designing for manufacturing
• Embedded hardware, firmware, network software, and analog hardware
• Proven track record of high quality systems design
• Co-development of products and the manufacturing test systems to produce them, giving highly effective and reproducible production
Career Summary:
An insightful and experienced engineer with a powerful mixture of broad and focused skill sets make Jeremy an asset to any organization. He anticipates many problems early in the design process, saving substantial time and money. While very organized and methodical, he works very quickly, creating quality products on a budget. His five years with National Instruments, the maker of LabVIEW software and measurement hardware, ranged from complex analog and digital mixed-signal designs, to managing the Oscilloscopes engineering group, to presenting new technologies to thousands of investors, industry analysts, and customers at the annual NI Week convention. He designed a patented hardware platform that allowed unprecedented re-use
of high-speed analog and digital data acquisition systems. The architectures he created are still used today for all of the high-performance electronic instruments made by NI.
After joining MaxStream, he took on the task of creating a completely new manufacturing calibration and test system. The old system was a production bottleneck, limiting the growth of the company because the products could not be manufactured fast enough. Jeremy wrote the software and took a large role in all other aspects of the design, increasing typical throughput of the system by a factor of ten. The ability of the company to produce high-quality products in such high volume was a key factor in the acquisition of MaxStream by Digi International.
At Ad Hoc Electronics, in addition to the many varied duties that come with a small startup company, Jeremy created firmware for most of the products made by the company. By creating flexible and well-documented software architectures, addition of new features is streamlined and regression testing burden is reduced. More than one of these architectures has been so long-lived that it has been possible to scale it beyond the capacity of the currently available hardware without a re-write. He holds a BSEE degree (1998) from Brigham Young University and holds several patents, with more pending.
Jeremy co-founded Constellation Labs to serve the numerous requests for project design assistance. The projects come purely by referral, no marketing has been necessary to continue growing.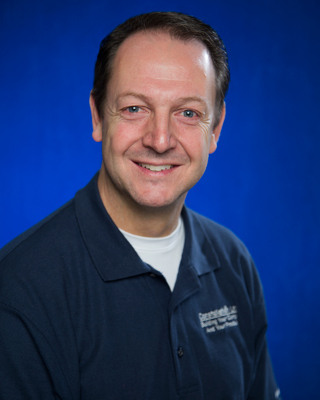 Martin Johnson
Director
Martin R. Johnson is a professional in the electronics and wireless communications industry. He is a prolific inventor and designer. The products he has worked on continue to generate hundreds of millions of dollars in revenue annually. He has designed various high-performance, low-power, spread-spectrum devices and has designed micro-strip and patch antenna systems for commercial, industrial and defense applications. He has consulted for numerous companies across the nation providing analysis, optimization, and product design expertise for industrial control systems, electromechanical devices, medical products, sensors, aircraft components, semiconductors, manufacturing fixtures, motion control machines, and other devices and systems which serve industrial, commercial, and consumer markets alike. His is a co-founder and director at the design consulting firm, Constellation Labs, LLC. He serves or has served as a senior designer and technical adviser for a number of companies in the USA, Europe and South America. Mr. Johnson has held director-level positions and was a contributing designer of award-winning wired/wireless sensors and actuators, which are aimed at reducing energy consumption in buildings, or at providing remote diagnostic data about field machines, or controlling pipeline flow in large plants. Prior to this, he was Senior Engineer at a global leader in the radio modem industry, which changed names after it was acquired. While there, he was a key designer of the industry's most reliable, low-cost, easy-to-use, spread-spectrum, wireless products. He has taught short-courses at various technical conferences. Concurrent with his graduate studies, he was co-founder of Signal Space Design, a successful consulting engineering firm specializing in wireless system analysis and design. He has valuable field expertise with installing communications systems in harsh outdoor and other environments. His articles appear in Microwaves & RF Magazine and RTC Magazine. Mr. Johnson is a long-standing member of the Institute of Electrical and Electronics Engineers. He received his B.S.E.E (1994) and M.E.E.E (2000) from the University of Utah and he holds sixteen patents with additional patents pending.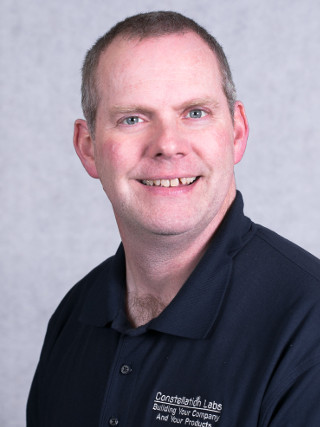 Jonathan Jensen
Jonathan was born and raised in Utah to a family of very creative and inventive members. He has inherited that creativity, ingenuity and problem solving talent. At an early age, Jonathan and his brothers took apart many gadgets and created several of their own. By the time he entered high school, he already had a flair for reverse engineering anything mechanical or electrical he could get his hands on.
During his four years in high school and three years in an electronics technology program at college, Jonathan speedily excelled in the technical arena. He participated in the Vocational Industrial Clubs of America (now Skills USA) and entered their annual skill competitions. At the state level, he won first place three times in the practice of electronics technology, once in electronic product servicing, and once in the demonstration of principles of technology. At the national level, he won first place in electronic product servicing and second place in the demonstration of principles of technology.
Jonathan initially pursued a technical path to quickly gain a practical feel for technical things. His ultimate goal, however, was engineering. He attended the University of Utah where he obtained his Bachelors and Masters degrees in electrical engineering. During that process he won best individual senior project award for building the entire hardware platform for a multichannel active noise cancellation system. Later on, he was consulted to construct student laboratory exercises for learning the practical aspects of phase-locked-loops.
During his studies at the university, Jonathan became involved with several start-up companies in which he engineered quite a variety of microcontroller platforms, a digital drum machine, and many analog RF systems including a technique for analog spread spectrum. Several patents were generated from his innovative work. University studies eventually led Jonathan into the field of Application Specific Integrated Circuits (ASIC). His masters thesis was on the design of a CMOS 110dB, 20MHz bandwidth, limiting amplifier that was to support a client's product needs. From there, Jonathan relocated to Idaho to work for American Microsystems Inc. (Now ON Semiconductor). Over the past fourteen years, he has designed innumerable circuits. For the past 11 years he has led development teams on several customer funded ASIC designs. These projects included a Zigbee radio physical interface IC, a Department of Defense ASIC, a nano-watt
passive RFID tag, a vibration sensor IC for high-end hard-disk drives, and Jonathan's all-time favorite, an infrared stereo headphone ASIC used for automotive entertainment systems. He has demonstrated outstanding skill in contributing to and leading the ASIC projects from inception to full-production.
Jonathan is currently in Idaho with a wonderful sweetheart and a family of two girls and two boys. He has recently obtained his professional engineering license and is currently providing consulting services.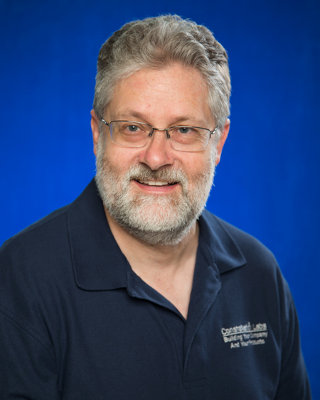 Helaman Ferguson
Helaman has been professionally programming since 1986. From his time at WordPerfect / Novell he wrote the GroupWise internet agent when the internet was in its infancy. He is very familiar with TCP/IP and many internet protocols. Also he created shared code libraries used by the whole team. At AlphaSmart, Inc. he developed the Dana and the AlphaSmart Neo both of which are embedded devices used primarily in education. He also wrote a USB host stack and interfaced a WiFi module on the Dana which ran PalmOS. At the leading wireless module company he created many new and innovative wireless modems including one with RF Ethernet bridging. His contributions to the hardware design helped reduce costs and streamline manufacturing. He architected the firmware such that shared code was able to be leveraged from one design to the next.
Helaman enjoys skiing, boating and biking in the silicon slopes area with his family.